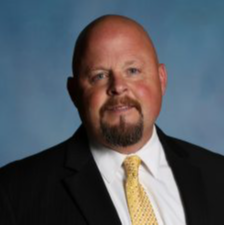 Welcome to Ridge View Middle School - Home of the Raptors
I am very honored to have the opportunity to servantly lead the students and staff at the Middle School. We have outstanding educators, who care about their students, and strive to provide the highest quality of education to all students. I am very excited to play a part in continuing the academic excellence at Ridge View Middle School.
About me....Education
I grew up in Sioux City and graduated from East High School in 1989. I earned a scholarship to play baseball at Briar Cliff College and graduated with a bachelor degree in K-12 HPER/Education with a Coaching Endorsement in 1993. I completed a Masters Degree in K-12 Educational Administration from the University of South Dakota in 2009.
About me.....Work Experience
I worked in the Sioux City School District for a couple of years after earning by Bachelor Degree. I taught 3 years of special education in Graettinger, IA and at Lewis Central High School. I spent 11 years teaching physical education and was the Head Softball Coach at Kuemper Catholic. After earning a Masters Degree, I spent 10 years as an Assistant Principal and 7-12 Activities Director at Mason City High School. Currently, I am in my 3rd year as the Middle School Principal and 7-12 Activities Director at Ridge View.
Barry Andersen